Main Content
HP Archive Search
Not sure where to start? Send us a short note and we'll be in touch!
If you are thinking of buying or selling a home, we would definitely recommend you use Matt and Whitney McGraw. They are a terrific team. They guided us through every step of the process, made good suggestions, and were always prompt to answer questions, and resolve issues. They made our home buying experience a real pleasure, and relatively str...
- DeeDee Rafnson
Matt McGraw is a client's dream Realtor. He kept us informed, was very courteous, and professional in all aspects of our search.. He listed our condo and sold it in 6 days! He listened to our needs and wants, helping us to obtain our dream home.
- Dr. and Mrs James A. Presley
Matt – We want to thank you for all of your help in selling our house. We had the house listed with two other agents – with the house on the market for over a year and half. You take the listing and the house sells in a little over a month. We appreciate the hard work and attention to detail.
- Burke Sunday
Relocating from Illinois to Mississippi. Whitney has gone above and beyond to help our family in our buying experience to be a smooth transition with less stress on us as buyers, especially when we're living in different states. I would recommend Whitney McGraw if you're interested in buying or selling.
- Leigh Ann St. Peters
We have been in the Construction and Developing business for over 40 years and have met and dealt with many real-estate Companies and people. Matt and his wife (Whitney) are the exception you seldom find. Matt McGraw has been very instrumental for our sales in the Oxford area. He sold out an entire section of housing within a few months from the li...
- Robert D. Walker, President
Living in Memphis, I needed an agent who I could trust to take care of everything when I was selling my condo. Matt did everything and more. When I sold, I did not even have to make a trip to Oxford. It was a very easy experience and was only on the market a few weeks. He definitely exceeded my expectations. I would use him time and time again....
- Robert Stearns
We called the number on the sign and the most polite person I think I have ever spoken with answered the phone, Whitney McGraw. She literally dropped everything she had going that afternoon just to come meet with us and show us the house. From that moment forward she became a VERY close friend of ours and we would have never made it through our rel...
- Kevin & Sarah Dopuch
I have known Matt McGraw for many years and have had a significant number of business transactions with him involving real estate in Oxford, MS. Matt is the most outstanding Realtor I have ever known! He's the professional you need to either sell your property or locate the ideal location. He knows the market inward and outward, but more importa...
- Steve Vassal
HP Welcome Area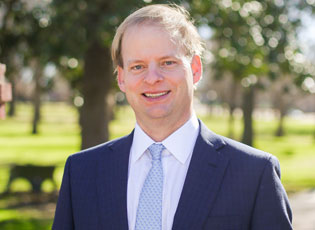 Matt McGraw
Whether you are a potential buyer or seller, from the area, or just thinking about being here – I am anxious to work for you to help you realize your goals.
I am an established professional in the local market, having been successfully engaged in Oxford Real Estate since graduating from Ole Miss in 2003 and the #1 agent in Oxford for seven consecutive years. I have many satisfied clients and numerous references from both buyers and sellers. I would welcome any inquiry you might have about my experience or the local Real Estate Market.